Our Services
How can we help?
New Patient? 
Let's get started
Calgary's Dental Services Clinic
Find the right dental service for your needs!
Brentwood Village Dental Clinic is NW Calgary's first choice for Dental Care. We offer a range of Calgary NW Dental Services such as: IV Sedation, Dental Implants, Teeth Whitening, Bridges, Dental Fillings, Dental Crowns, Root Canal Treatments, Night Guards and Oral Hygiene. Use the drop down menu above, or select one of the modules below for more information. Or just call a member of our team to arrange an appointment to see one of our dentists.
Our Dental Services
Learn more about dental services we provide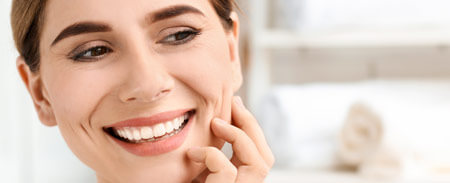 DENTAL IMPLANTS
For a more permanent solution for a severely decayed or lost tooth, a dental implant is surgically implanted into the jaw providing the most natural looking finish and will last longer than normal teeth…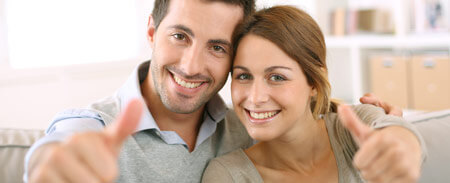 IV SEDATION
IV Sedation is a treatment for nervous/anxious clients and phobia sufferers, we can provide monitored intravenous sedation to make your trip to the dentist a walk in the park…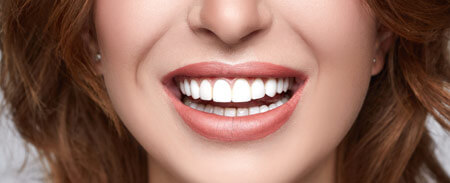 TEETH WHITENING
With three different types of teeth whitening techniques used, our dedicated team at Brentwood Village Dental Clinic can get you that really white looking smile you're looking for…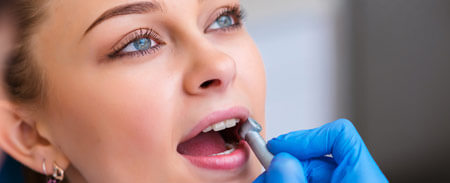 DENTAL BRIDGES
Dentists believe that the best teeth are your own teeth. But sometimes, a tooth is badly damaged or lost. This is where a bridge can help, just as is sounds, a dental bridge is a false tooth, supported by two outside healthy teeth…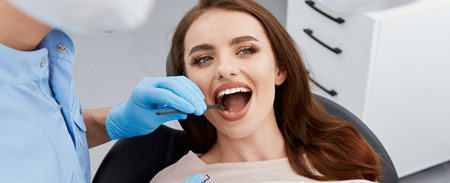 DENTAL FILLINGS
Dental fillings are used where there is some form of damage on the tooth, that damage is mostly caused by decay, but fillings can also repair damage caused by nail biting and grinding. Small chips can also be repaired using fillings too…..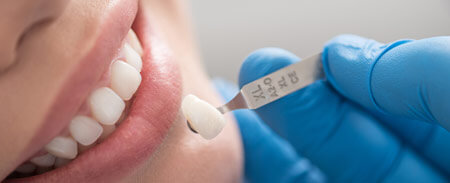 DENTAL CROWNS
Just a broken tooth? Our Dental team at Brentwood Village Dental Clinic can assist with any Dental Crown procedures. With a professionally fitted crown, you could have a normal looking tooth again in no time at all….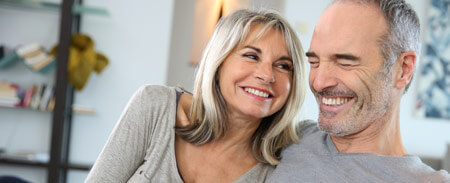 ROOT CANAL TREATMENT
When a cavity reaches your tooth nerve, a root canal treatment is often needed. This procedure removes all of the nerves from the tooth, which is then subsequently filled in…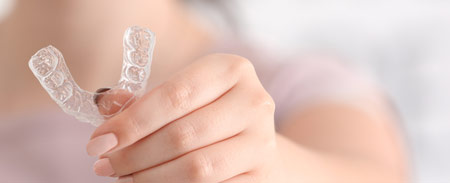 NIGHT GUARDS
A night guard is a custom plastic appliance made specifically to fit your teeth. Night guards are generally worn only at night when you are sleeping to prevent you grinding your teeth…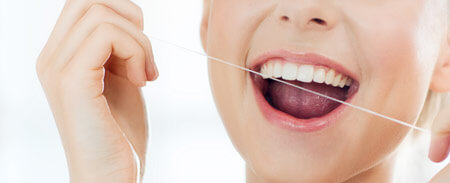 DAILY ORAL HYGIENE
Keeping good oral hygiene routine is really important and can prevent the need for any of our services, apart from the checkups of course. Read this section to find out more about good oral hygiene.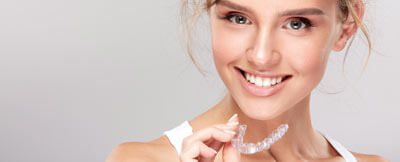 INVISALIGN
 No need to wear big bulky metal braces. At the Brentwood Village Dental Clinic, we our proud to offer FREE Invisalign consultations. Come in for a consultation today and find out if Invisalign is right for you!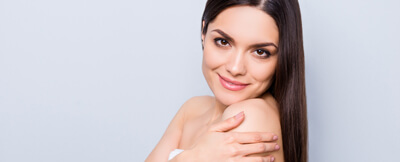 BOTOX
 We are happy to announce we now off Botox Services. Improve the appearance of fine lines and wrinkles with Dr. Cartwright at Brentwood Village Dental Clinic.  We provide before and after images, be ready to see the difference!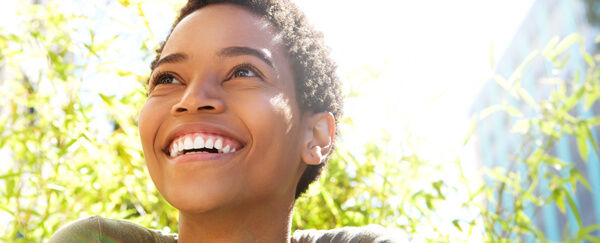 WISDOM TEETH
Get your wisdom teeth removed today! Waiting can cause painful issues such as cavities, crowded teeth and gum sensitivity. Grab your consultation today and learn how we can help remove your wisdom teeth. 
What do our clients say?
Don't just take our word for it.
I've been going to Brentwood Village Dental for years now and it's always a great experience for me. I'm always

welcomed by the smiling girls up at the front and the wait to get in isn't long. I recently went in for a checkup and cleaning and it was lovely. The girl who was taking care of me was very personable and conversation was funny and great - there's nothing better than having great company while getting your teeth cleaned 😉 I will definitely be back....more regularly and would highly recommend this place!! Thank you Brentwood Village Dental Clinic for being so wonderful time and time again!

read more
Jennifer Lam
20:48 20 Jun 18
My son had his wisdom teeth pulled by Dr T Kim and he was absolutely amazing. The instructions were very clear. Dr Kim

is polite, thorough and very competent. He even did do a house call to check back on his patient. He has a special way to connect with his patients which put them at ease. We had other dental work done by him, we were equally satisfied with excellent work. We never had complications.

read more
Andrea Schumann
06:02 03 Jun 18
Everyone here is so amazing! I have been seeing Dr Orr since I first moved to Calgary about 20 years ago. I come back

to him whenever possible because of his wonderful personality and gentle manner. I can't think of a single complaint in all this time about any of the other staff or hygenists I've seen over the years either - stellar team!

read more
Christy Rock Paper Brushes
01:04 06 Jun 18
After my phone told me the dentist office was across from where the sign at the mall says, I called to double check.

The feeling I got just from calling the receptionist was that this place was helpful, and patient (what everyone wants out of a dentist office). Upon arrival, the staff were friendly and had me fill out the general survey for new patients. I used to be really great at the dentist until my last visit (at another office) a few years back. My last experience was unpleasant and so I felt a little anxious coming to a new dentist. I let the hygienist (Alona, sp?) know about my past experience and she made sure to get me comfortable in the chair. She was also really nice, so I expected much of the same from the Dr who was going to check for what I thought was going to be a mouthful of cavities (thankfully that wasn't the case). They gave me suggestions for oral care and I was on my way within an hour. They also direct bill which is a GIANT bonus, and are affordable compared to other dental offices in the city.Would recommend 10/10 visiting again and telling my friends 🙂 Thanks for the check up!

read more
Katelyn MacIntyre
19:47 31 May 18
I had been unable to eat or sleep in days and had a dental infection that 2 rounds of antibiotics was making worse.

These were the first people to not treat me like morons because I got an infected tooth ( the hospital at 1 am because I hadn't slept in 3 days for example was completely ignorant). And they helped me. I owe so much to them and still have the tooth in my mouth simply because they actually listened to what I was saying. Everyone assumed neglect where resistance was the issue. Thank you Brentwood Village Dental. I will be back.

read more
Justin Guay
14:21 07 Jul 18
I have been going to this clinic for the last 8 years, 4 times a year. Have never had a complaint. I was there today

with my favorite dential hygentis Tara. She is careful and professional in all she does. The entire staff is helpful and greet you with a smile. I booked my next appointment 4 months away to make sure it was with Tara again. I would recommend this clinic to anyone and everyone.

read more
Joseph Durand
03:56 17 Aug 18
My family and I have been patients at this clinic for almost three years. I have been more than pleased with the

service, attention and professionalism from Drs. Kim, Tan, Baghdadi and Rodriguez not to mention the dental assistants, receptionists and hygienists. Always so polite and accommodating. Dr. Kim saved my tooth from extraction by performing a filling to it. I am very grateful! Thank you also to Drs. Kim and Tan for being there to help make my younger daughter's visits at the dentist a smooth and positive experience! Very content with your clinic. There is a calm peaceful atmosphere reigning over the clinic.

read more
Natalie Titley
01:46 08 Aug 18
Calgary Emergency Dental Clinic
If you have a toothache, swelling, loss of teeth, broken tooth, moderate to severe pain or any emergency related to your oral health, then….