New Patient? 
Let's get started!
Call the office now to book an appointment at (403) 210-5050 or toll free at (888) 978-2853. You may also fill out our contact form and we will get back to you shortly.
Calgary's Dental Implant Clinic
Ready for your perfect smile?
If a tooth is beyond repair, then having a dental implant is an excellent way of replacing the tooth entirely. They are so natural looking and feeling, that you will forget you ever lost the tooth in the first place. Brentwood Village Dental Clinic is Calgary NW Dental Implants professionals, book your next appointment now!
Our Dental Implant Services
What Are Dental Implants?
A dental implant is an artificial tooth root that a dentist places into your jaw to hold a replacement tooth or bridge. Dental implants are an ideal option for people in good general oral health who have lost a tooth or teeth due to periodontal disease, an injury, or some other reason. After teeth have been lost, there is no longer any stimulation to the bone in that area and the bone will actually begin to shrink away. This can affect the overall health of your mouth in many ways such as change in chewing, speech and shifting of other teeth. This unhealthy bone loss can make your jaw line recede. Dental implants can also help prevent deterioration of the jawbone caused by loss of teeth, so your face retains its natural shape.
Dental implants can act to not only replace your missing teeth but also are the only "tooth replacement modality" that will also preserve bone levels. We can also use implants as an alternate to bridgework and eliminate the need to grind down healthy teeth when replacing one or more adjacent teeth.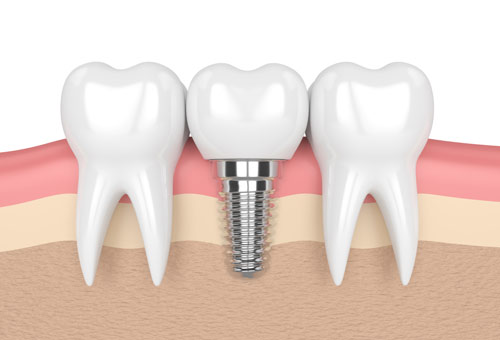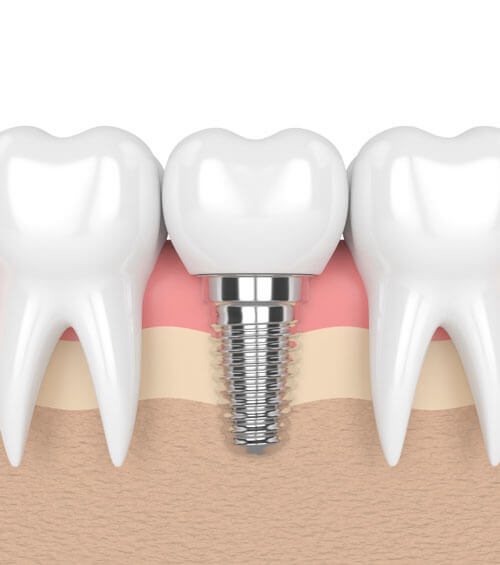 Dental implants are so natural-looking and feeling, you may forget you ever lost a tooth. You know that your confidence about your teeth affects how you feel about yourself, both personally and professionally. Perhaps you hide your smile because of spaces from missing teeth. Maybe your dentures don't feel secure. Perhaps you have difficulty chewing. If you are missing one or more teeth and would like to smile, speak and eat again with comfort and confidence, there is good news! Dental implants are teeth that can look and feel just like your own! Under proper conditions, such as placement by a dentist and diligent patient maintenance, implants can last a lifetime. Long-term studies continue to show improving success rates for implants.
What can dental implants do?
Replace one or more teeth without affecting bordering teeth
Support a bridge and eliminate the need for a removable partial denture
Provide support for a denture, making it more secure and comfortable
Types of implants that are in use today are normally endosteal (in the bone): This is the most commonly used type of implant. The various types include screws, cylinders or blades surgically placed into the jawbone and each implant holds one or more prosthetic teeth. This type of implant is generally used as an alternative for patients with bridges or removable dentures.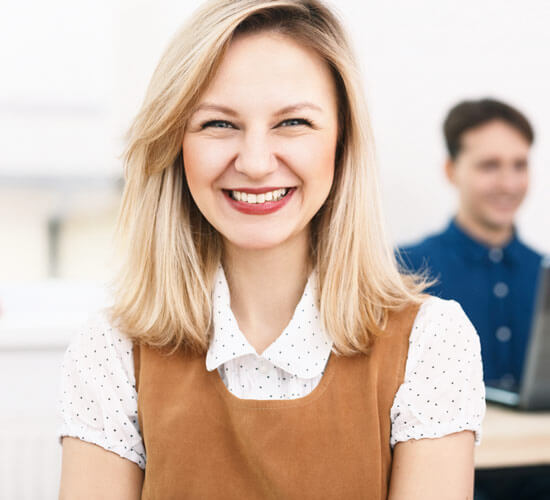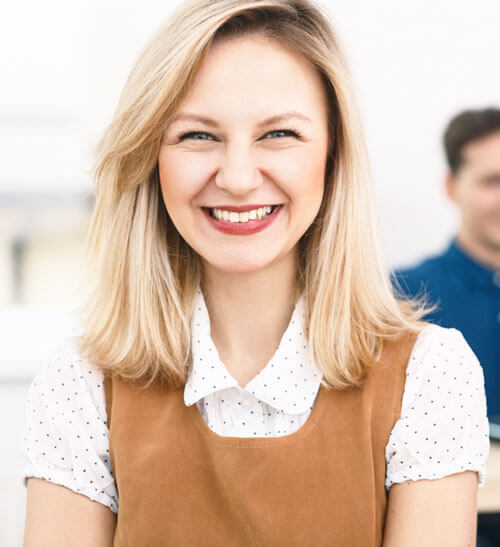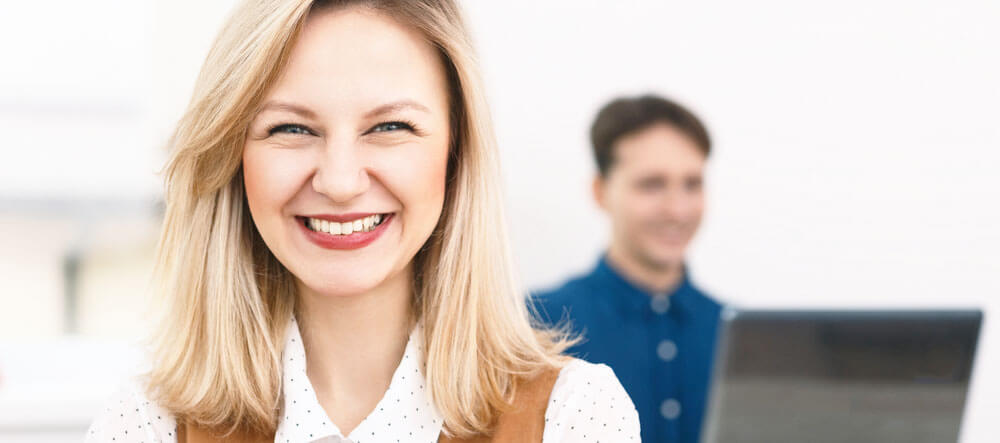 They are considered an excellent option for tooth replacement.
The success rate of dental implants is highly predictable.