New Patient? 
Let's get started!
Call the office now to book an appointment at (403) 210-5050 or toll free at (888) 978-2853. You may also fill out our contact form and we will get back to you shortly.
Teeth Whitening Dentist in NW Calgary
Get your dream smile today!
Our dental team at Brentwood Village Dental Clinic can help you achieve a brighter, whiter, healthier smile. Here at Brentwood Village Dental Clinic, we offer several of the latest and brightest teeth whitening solutions to get you that nice white confident smile you're after.
While there are at-home teeth whitening kits available at most local drugstores, one of the benefits of professional teeth whitening is that the products are more potent, giving you results in just one sitting. We use safe and effective solutions that lift deep stains and achieve dramatic, long-lasting results.
Our teeth whitening process is professionally-guided, which means that your dentist can determine a treatment plan in the correct sequence to ensure that all teeth are whitened to the same shade. This is especially important for patients who have dental crowns, fillings, are anticipating a tooth-replacement procedure, or have extremely dark stains. We will make sure your teeth are whitened beautifully! Contact us today and we'll get you closer to the smile you've always wanted.
Our Teeth Whitening Services
Most people would like to see a brighter, whiter smile when they look in the mirror. Responding to this desire, a wide range of whitening options has become available to consumers.
At the Brentwood Village Dental Clinic, we offer several bleaching options and our prices are extremely competitive when compared with any other dental clinic in Calgary. All of our product options are manufactured by Discus Dental, which is a California based company, currently leading the cosmetic dentistry product market worldwide. Their products are endorsed by movie stars, featured in magazines and are currently used in the popular reality television series, Extreme Makeover.
The first two products listed below are take-home kits. With these kits, an impression is taken of the patient's teeth; from the impression a model is built, and then a custom plastic tray is fabricated from the model, giving the patient a tray precisely molded to their individual teeth. The patient takes home the trays along with the bleaching kit of choice and administers the product themselves. The third product listed is a system performed in-office and comes with the guarantee as mentioned in the banner above.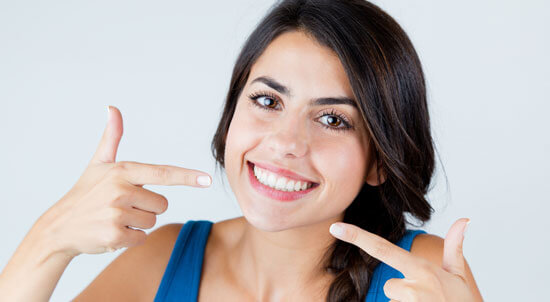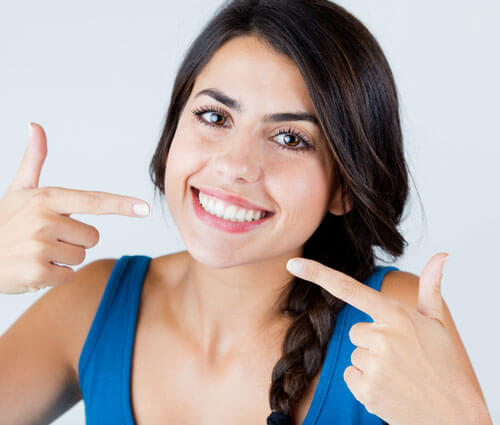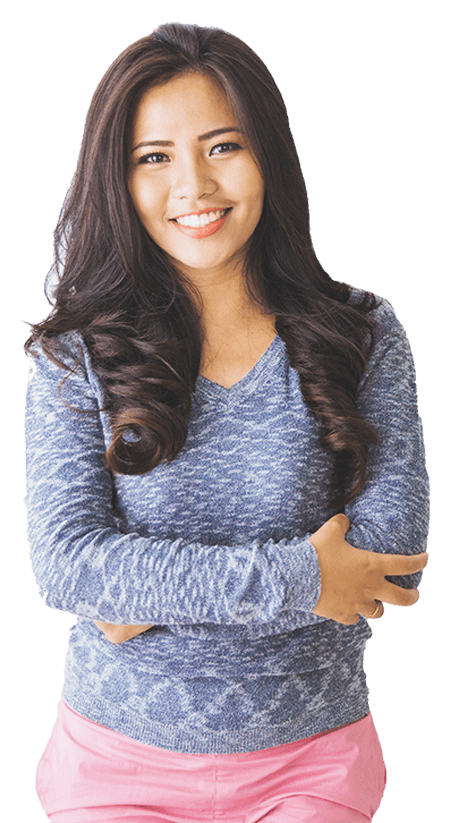 SpaDent
Brentwood Village Dental Clinic now brings you a maximum teeth whitening product that takes less time and causes virtually no sensitivity – Spa Dent. This product works for all ages and is guaranteed to get your teeth 2 to 8 shades whiter. This level of whitening is achieved with a 40 minute in office session combined with a Spa Dent take home kit for maintenance and maximum effect.
How It Works The process begins with your dentist administering dual-arch mouth trays filled with a super-whitening gel. An LED light causes hydroxyl radicals to penetrate your tooth enamel and break apart stain particles, resulting in a whiter smile with no damage to enamel, caps, crowns or veneers. Post-Care Spa Dent emphasizes that, after a treatment, your teeth remain very porous and need special care for 24 hours: First hour – drink water only Next 24 hours – avoid staining food and drink such as coffee, tea, cola, berries, red wine, red sauces, mustard, ketchup, soy sauce and tobacco products.
Avoid the foods listed above, use an automated toothbrush, and maintain good dental hygiene habits like thorough brushing/flossing/tongue cleaning.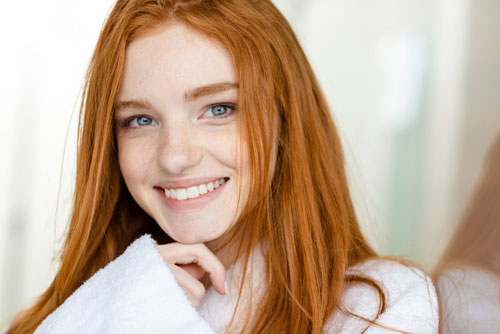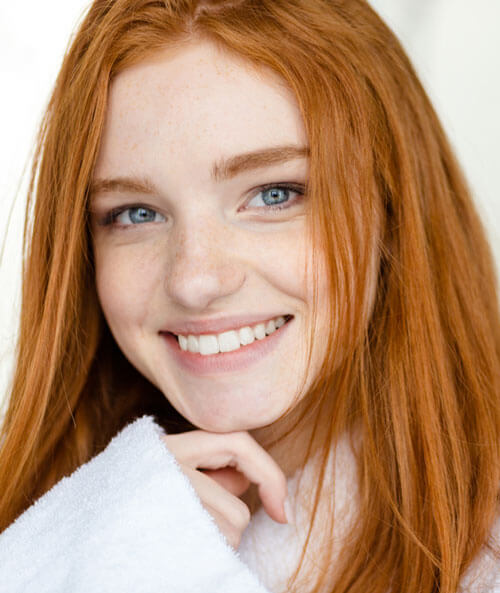 DayWhite is not used at night; instead, the trays are worn during the day. We recommend it for people who have light to medium staining. Because the trays are worn during the day, this option is great for people who grind at night or people with a sensitive gag reflex. The trays are worn twice per day for up to 30 minutes each time, with a minimum of 4 hours between each treatment. Optimum results are obtained in 6 days or 12 treatments. However, the kit comes with enough product for 27 treatments, so you will have enough product for future touch-ups.