Insurance Deductible
Learn more
New Patient? 
Let's get started
Insurance Deductible Information
Do you know your deductible amount?
In an insurance policy, the deductible is the amount of expenses that must be paid out of pocket before an insurer will pay any expenses. Any portion that is not covered by dental insurance is non-negotiable. Our Dental Support Staff team can assist you with your insurance claim. We are Calgary NW's top choice for family dentistry, book your next appointment now!
What is a Deductible?
Understanding your dental costs
A deductible is the amount that a policy holder must pay for a claim before the insurance company will pay their portion. That is, if an insured event happens, the policy holder is responsible for covering costs up to a certain dollar amount, at which point the insurance company begins coverage. The aforementioned dollar amount is specified by your insurance company, within the confines of your specific policy. Most deductibles occur annually; that is, if two or more insured events happen in a given policy year, the deductible is only applied once. In some types of policies the deductible is per event, not per year.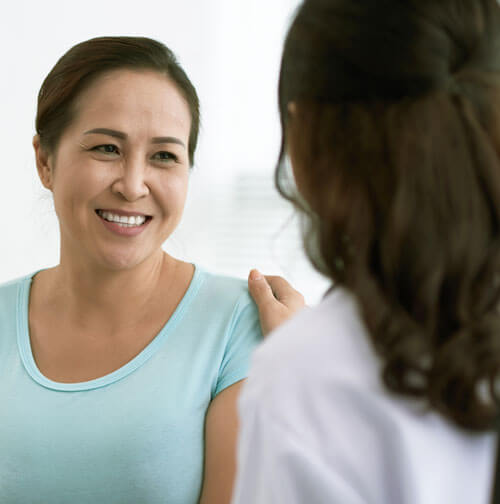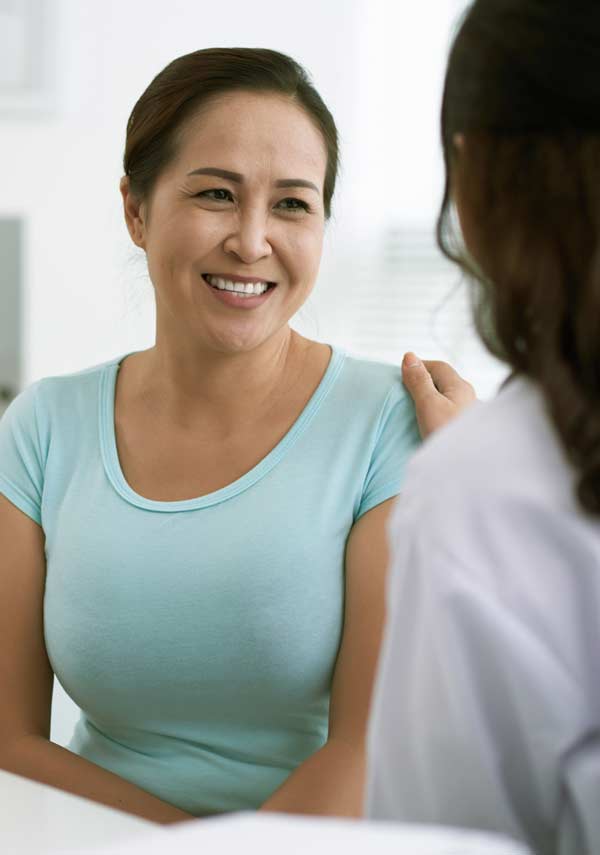 If you have a dental insurance policy with a $55.00 deductible, you have to spend $55.00 of your own money before your insurer will pay whatever portion of the rest of the claim it has agreed to cover.
Please note, when providing "assignment of benefits" services, your dental provider may not be aware as to whether or not you have a deductible on your insurance plan prior to submitting a claim. Whether or not you have a deductible is in no way affected by your dental service provider, it is determined by your insurance company and the individual policy you have selected. The insured member (i.e. patient) is always responsible for payment on the day of service for any fees not covered by insurance.
Any portion that is not covered by dental insurance, for any reason, is non-negotiable.
What do our clients say?
Don't just take our word for it.
I've been going to Brentwood Village Dental for years now and it's always a great experience for me. I'm always

welcomed by the smiling girls up at the front and the wait to get in isn't long. I recently went in for a checkup and cleaning and it was lovely. The girl who was taking care of me was very personable and conversation was funny and great - there's nothing better than having great company while getting your teeth cleaned 😉 I will definitely be back....more regularly and would highly recommend this place!! Thank you Brentwood Village Dental Clinic for being so wonderful time and time again!

read more
Jennifer Lam
20:48 20 Jun 18
My son had his wisdom teeth pulled by Dr T Kim and he was absolutely amazing. The instructions were very clear. Dr Kim

is polite, thorough and very competent. He even did do a house call to check back on his patient. He has a special way to connect with his patients which put them at ease. We had other dental work done by him, we were equally satisfied with excellent work. We never had complications.

read more
Andrea Schumann
06:02 03 Jun 18
Everyone here is so amazing! I have been seeing Dr Orr since I first moved to Calgary about 20 years ago. I come back

to him whenever possible because of his wonderful personality and gentle manner. I can't think of a single complaint in all this time about any of the other staff or hygenists I've seen over the years either - stellar team!

read more
Christy Rock Paper Brushes
01:04 06 Jun 18
After my phone told me the dentist office was across from where the sign at the mall says, I called to double check.

The feeling I got just from calling the receptionist was that this place was helpful, and patient (what everyone wants out of a dentist office). Upon arrival, the staff were friendly and had me fill out the general survey for new patients. I used to be really great at the dentist until my last visit (at another office) a few years back. My last experience was unpleasant and so I felt a little anxious coming to a new dentist. I let the hygienist (Alona, sp?) know about my past experience and she made sure to get me comfortable in the chair. She was also really nice, so I expected much of the same from the Dr who was going to check for what I thought was going to be a mouthful of cavities (thankfully that wasn't the case). They gave me suggestions for oral care and I was on my way within an hour. They also direct bill which is a GIANT bonus, and are affordable compared to other dental offices in the city.Would recommend 10/10 visiting again and telling my friends 🙂 Thanks for the check up!

read more
Katelyn MacIntyre
19:47 31 May 18
I had been unable to eat or sleep in days and had a dental infection that 2 rounds of antibiotics was making worse.

These were the first people to not treat me like morons because I got an infected tooth ( the hospital at 1 am because I hadn't slept in 3 days for example was completely ignorant). And they helped me. I owe so much to them and still have the tooth in my mouth simply because they actually listened to what I was saying. Everyone assumed neglect where resistance was the issue. Thank you Brentwood Village Dental. I will be back.

read more
Justin Guay
14:21 07 Jul 18
I have been going to this clinic for the last 8 years, 4 times a year. Have never had a complaint. I was there today

with my favorite dential hygentis Tara. She is careful and professional in all she does. The entire staff is helpful and greet you with a smile. I booked my next appointment 4 months away to make sure it was with Tara again. I would recommend this clinic to anyone and everyone.

read more
Joseph Durand
03:56 17 Aug 18
My family and I have been patients at this clinic for almost three years. I have been more than pleased with the

service, attention and professionalism from Drs. Kim, Tan, Baghdadi and Rodriguez not to mention the dental assistants, receptionists and hygienists. Always so polite and accommodating. Dr. Kim saved my tooth from extraction by performing a filling to it. I am very grateful! Thank you also to Drs. Kim and Tan for being there to help make my younger daughter's visits at the dentist a smooth and positive experience! Very content with your clinic. There is a calm peaceful atmosphere reigning over the clinic.

read more
Natalie Titley
01:46 08 Aug 18
Calgary Emergency Dental Clinic
If you have a toothache, swelling, loss of teeth, broken tooth, moderate to severe pain or any emergency related to your oral health, then….