New Patient? 
Let's get started!
Call the office now to book an appointment at (403) 210-5050 or toll free at (888) 978-2853. You may also fill out our contact form and we will get back to you shortly.
Learn More About Dr. Tan
Graduate Resident of the Albert Einstein College of Medicine in New York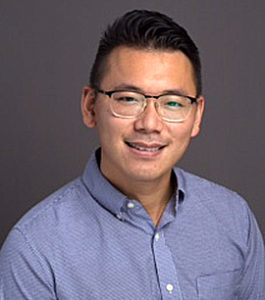 Dr. Jack Tan is originally from Montreal, Québec and graduated from the Dental Clinic of Université de Montréal in 2012. Dr. Tan completed his residency at the Department of Dentistry of the Albert Einstein College of Medicine / Montefiore Medical Center in New York.
His skill and professionalism have made Dr. Tan a fast fixture at Brentwood Village Dental clinic since he joined our team of associates in July 2015. Dr. Tan offers Nitrous Oxide sedation as an option when providing treatment to children and an oral sedation option for adult patients. For your scheduling convenience Dr. Tan works evenings and Saturdays.
At the Brentwood Village Dental Clinic we strive to provide our patients with excellent care and believe that communication is a key component in achieving this. Which is why we are so pleased to have multilingual associates such as Dr. Tan, who is able to communicate with his patients in English, French and Mandarin.
Dr. Tan is a hockey fan, supporting his home team the Montreal Canadiens.