New Patient? 
Let's get started!
Call the office now to book an appointment at (403) 210-5050 or toll free at (888) 978-2853. You may also fill out our contact form and we will get back to you shortly.
Dr. Rekha Parajuli, DDS
She has a Doctorate in Dental Surgery!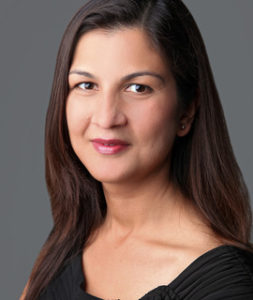 Dr. Parajuli completed her first Dentistry degree, a Bachelor of Dental Surgery (B.D.S.), in Manipal India. Dr. Parajuli was later accepted into the Advanced Placement Program at the University of Toronto where she earned a Doctor of Dental Surgery (D.D.S.) degree. In December of 2011 we were delighted to welcome Dr. Parajuli to our team here at the Brentwood Village Dental Clinic.
Dr. Parajuli enjoys practicing all aspects of general dentistry. She is a strong believer in continuing education and is dedicated to furthering her dental knowledge.
Dr. Parajuli is a favorite with our staff and patients alike because she is kind and gentle. She takes as much time as needed to explain dental treatment and always has a smile for everyone. Being bilingual allows Dr. Parajuli to communicate with a wider range of patients. She is fluent in both English and Nepali.
Dr. Parajuli and her family are delighted to be living in Calgary, born and raised in the Himalayan country of Nepal she is passionate about mountains. When she is not in the office, Dr. Parajuli enjoys spending time with her husband and two children.