Dr. Juliana Rodriguez, DDS
New Patient? 
Let's get started!
Call the office now to book an appointment at (403) 210-5050 or toll free at (888) 978-2853. You may also fill out our contact form and we will get back to you shortly.
Learn More About Dr. Rodriguez
She has as passion for pediatric dentistry!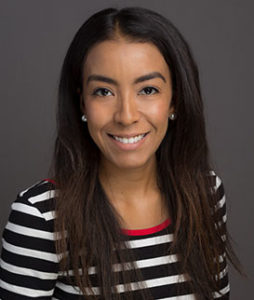 Dr. Juliana Rodriguez is originally from Colombia. She moved to the USA in 2011 and graduated from the Loma Linda University in Southern California in 2015. After achieving her Doctor of Dental Surgery degree, Dr. Rodriguez moved to Canada. Brentwood Village Dental Clinic proudly welcomed Dr. Rodriguez to our team in August 2017.
While Dr. Rodriguez enjoys practicing all forms of general dentistry, she finds treating children especially rewarding. She has an interest in cosmetic and restorative dentistry as well, particularly veneers, crowns and bridges. Dr. Rodriguez is pleased to be able to offer her patients Invisalign services as well.
We are grateful to have bilingual associates such as Dr. Rodriguez, who is able to communicate with her patients in both English and Spanish. At the Brentwood Village Dental Clinic our goal is to provide our patients with the best possible care and we understand that communication is key.
When she's not working Dr. Rodriguez enjoys traveling and staying active through activities such as swimming and yoga.