New Patient? 
Let's get started!
Call the office now to book an appointment at (403) 210-5050 or toll free at (888) 978-2853. You may also fill out our contact form and we will get back to you shortly.
Learn More About Dr. Anuja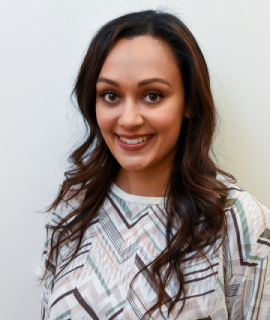 We are very pleased to welcome Dr. Anuja Patel to our practice. Dr. Patel originally hails from our neighbour to the East, where she graduated from the University of Saskatchewan in 2009.
Dr. Patel completed her residency in General Dentistry with a specific interest and training in cosmetic and therapeutic Botox.
Our team has had the please of working with Dr. Patel since she became an associate at Brentwood Village Dental Clinic in 2022. Patients and staff appreciate her kind and gentle manner, as well as her detailed and efficient work ethic.
Dr. Patel is happily married and has two lovely daughters. She enjoys helping her husband with his not-for-profit organization, Cause to Smile. When she's not working or volunteering, Dr. Patel likes to travel, swim, and ski; she is also a self-proclaimed foodie.